Artist and Art Tutor in Bromley, Kent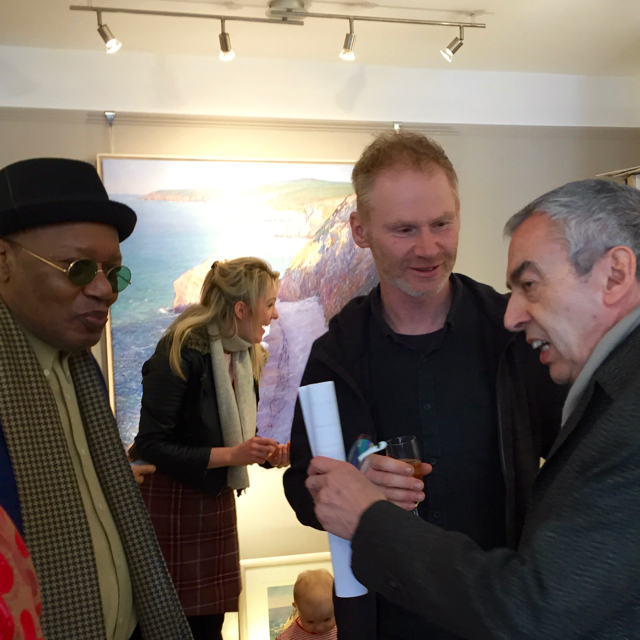 On Saturday 2nd March, sixteen of us enjoyed a private view of Paul Lewin's work at The Webb Fine Art Gallery in Battersea.  Hostess Liz made us very welcome with champagne and canapes served by her very elegant staff while a saxophanist provided background music. There were plenty of paintings to admire and the artist himself was on hand to answer questions and generally chat to everyone.
Paul Lewin is a painter of international renown for his cliff-top "en plein air" paintings. He was trained in Bristol and has since lived and worked in south-west Britain, much of this in West Penwith, the westernmost tip of Cornwall. He has had over 50 one-person exhibitions and numerous group shows in the UK and overseas.
He has painted in many locations throughout the UK and has gained a particular connection with its coastal fringes.  "Zawns" are a favourite subject of his.  A zawn is a deep and narrow sea-inlet in the British Isles, especially Cornwall and the south-west, cut by erosion into sea-cliffs, and with steep or vertical side-walls.  Not only did we see many beautiful paintings (and a couple of people made purchases), but we learned a new word - very useful for Scrabble enthusiasts.
We look forward to the future expedition to Nyman's Gardens in West Sussex later this year.
Paul Lewin is seen here talking to Ken Murray (right) and Ray Rankine (left).

| | |
| --- | --- |
| Posted on February 6, 2019 at 5:30 AM | |
Our latest outing to the cinema was a great success.  This time we went to see Young Picasso. The film explained how Piccasso developed his style through the Blue Period and Rose Period and how he came to paint his iconic "Les Demoiselles d'Avignon"  A througoughly enlightening film.  We then rounded off the evening with pizza.
Watch out for news of our the next art cinema event - Van Hough in Japan.

The Cézanne: Portraits of a Life screening at the Odeon, Beckenham on 23rd January proved to be a very popular outing for my students.  This was one of the series of Exhibitions on Screen screenings. This film explained the importance of impressionist Paul Cézanne and how his portraits departed from the usual style of the period, bringing the character of the sitter to life.  In addition to looking at key pieces in the exhibition we saw where Cézanne lived and worked.

Exhausted by such a visual feast we repaired to Pizza Express for refreshments and discussion on what we saw.  Some liked his work, some did not and some changed their preconceived ideas about him.  All in all a stimulating evening.  Here's to the next one.
The exhibition is on until 11 February at the National Portait Gallery.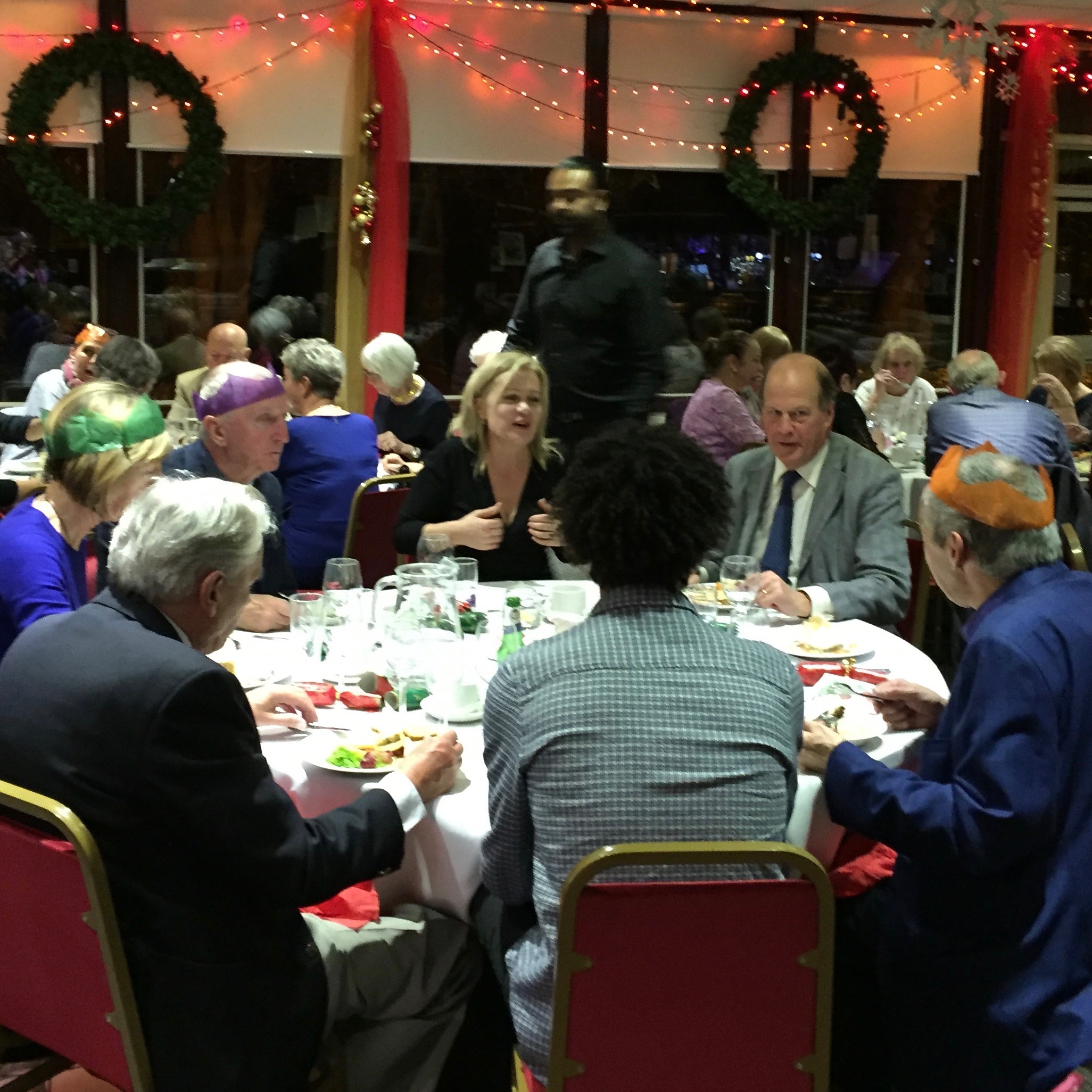 We held our annual Christmas dinner at Shortlands Golf Club on Tuesday 28th November.  Students from both the Tuesday and Wednesday groups and their partner/guest got together and socialised over a few drinks and a delicious meal. 


0

/